Thank you for showing your interest in BMO Inventory Management System. We believe that through our BMO Inventory Management System platform, you will be able to reduce your cost ultimately and increase productivity level.
Contact us in case you have any doubts about our products, or if you need us to help you get started.
Please register for a trial account HERE and proceed to the payment section, conveniently located below the inventory system dashboard.
---
1. Go to Admin > BMO Modules to add BMO Inventory modules that you want.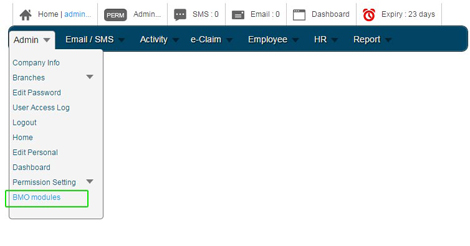 2. Click on "Inventory" on the left menu list to make the "Available Pricing for Inventory" section appear. Decide on the package you want to purchase and click on the "+" icon on the right.
3. A pop-up notification will appear, click "OK".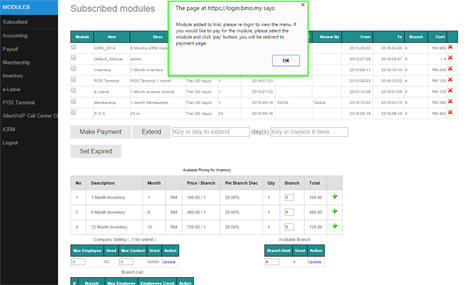 4. Go to the "Subscribed Modules" table, tick the Inventory package you selected and click on "Make Payment".
5. Here, enter your payment details and click on
"Proceed with Payment"
.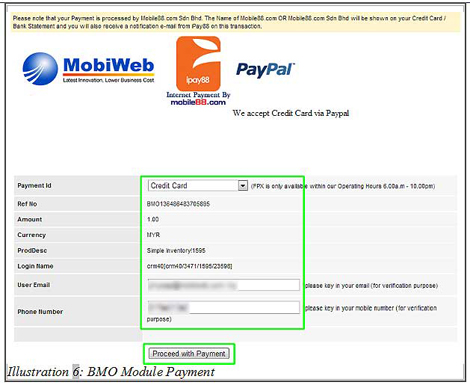 6. Tick on "Authorize Mobile88.com Sdn Bhd to debit the above net charges from my credit card and click on "Proceed"
7. A One-Time-Password will be sent to your phone for authentication.
8. After the authentication is made, the notification below will appear to show the successful payment.
9. A credit card receipt will be received as shown below.