How to View the Credit Note List in Online Inventory Management System
Credit notes or credit memo will only be issued several circumstances such as over overpaid invoices, wrong discount rates on items, expired products or simply dissatisfaction from customers. This will result to a sum of money, credited into the customer's online inventory management system account.
It would be hard to keep track when there are many credit notes issued to customers during the course of your company's operations.
You can view the created credit note in BMO Online Inventory Management System by using following steps as shown as below.
1. Click on the "A/R Credit Note List" (Receivables > Credit Note > A/R Credit Note List) on the navigation menu bar.
Please click on image to view clearer.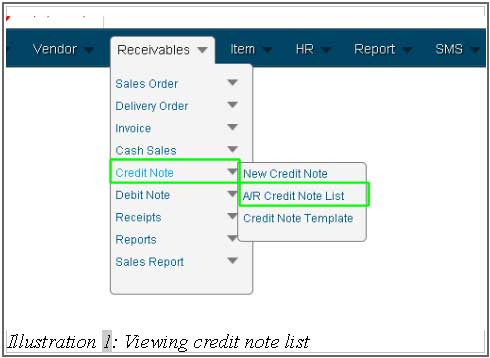 ---
2. Fill in the "Credit Note Filter" by selecting "From Date" and "To Date", or clicking on the small icon (calendar) beside the text box to choose a date. Besides that, you can also fill in through "Customer" to search by customer. After that, click on "Search" to search the credit note you require. Otherwise, click on "Reset" to reset the search/refreshing the page.
Please click on image to view clearer.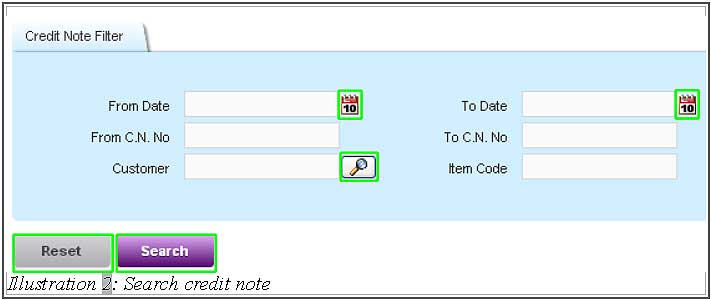 ---
3. After searching the "Credit Note", you will be able to see the filtered list as shown in the image below. The credit notes page displays all credit note entries by default. Therefore it is advisable to use the filters.
Now, click on "Credit Note Serial Number" you require and a printable screen will display to let user print. By the way, user can delete the credit note by click on "Del" and edit by click on "Edit". Alternate methods will be to click on "View" and "View PDF".
Please click on image to view clearer.


If you need further assistance please contact us!
Person incharge: KK Leong
Mobile Number: +6014 602 8442
Hotline: 1800 87 7061
Office Number: +603-27803880 / +603-7980 1388 / +604 642 0621
Email: sales@bizcloud.asia